Water tanks for fire fighting
FIREFLEX
When working on the ground, firefighters can use FIREFLEX as a standby tank or as an immediately available source of water. The FIREFLEX self-supporting tank can be easily filled from the nearest water source, lake, stream or possibly a water tank.
This type of filling of water reservoirs is also professionally called "water transport" in hard-to-reach terrain. It is also possible to fill the Bambi Bucket from the water tanks.
Available tank sizes from 2275 – 54,500 l of water.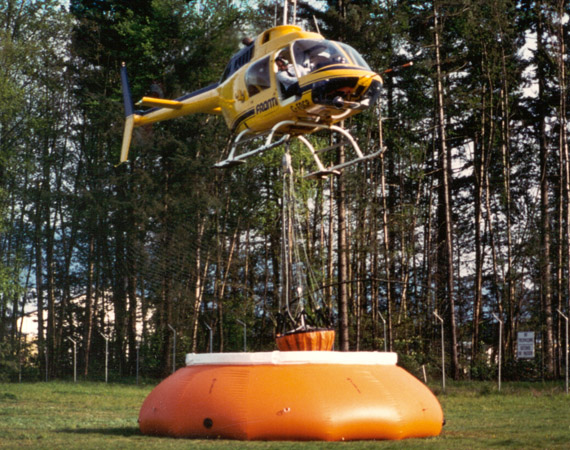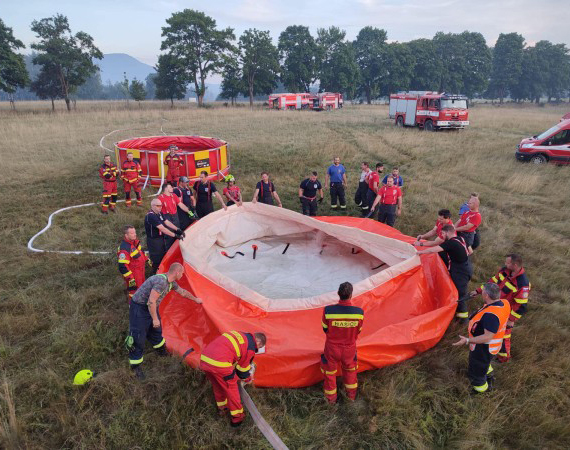 FIREFLEX Features
Self-supporting – no structure required
Compact for easy storage
Lightweight
Strong industrial fiber resistant to mold
Easily recognizable contrasting colors of the tank
Extra large dimensions, top opening for easy filling of the bag from the helicopter
Models/sizes available for all sizes of fire extinguishers
Easy maintenance, simple cleaning and repairs
Easy draining with 3″ NPT valves
Quick and easy setup by 1 or 2 people depending on size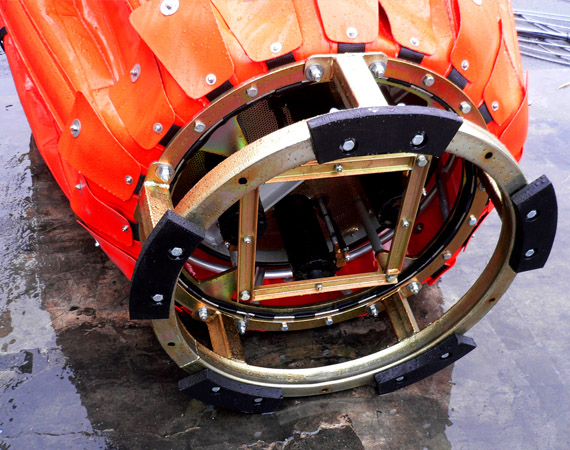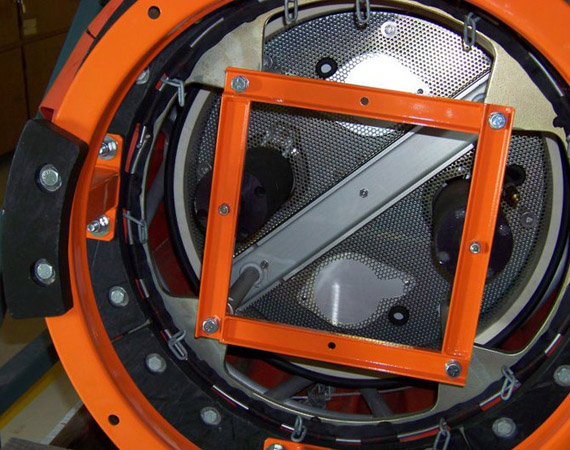 Oasis Tank
Firefighters have long since realized the value and ease of use of the aluminum collapsible tank frame.
Effective and efficient use of water resources especially where resources may be limited.
The water tanker can constantly refill the tank, and thus we have a stable water source for firefighting.
Oasis Tank advantages:
Sturdy welded frame with aluminum tubes
Light aluminum frame with anti-corrosion treatment
Simple tank for assembly/transport and handling
Available tank sizes from 2271 – 15,142 l of water.