Stay safe and informed - anywhere!
GINA GO is a localization application for increasing safety and collecting data from the field. It is available for Android, iOS and can be combined with Black Berry mobile phones. The app uses your phone's internet connection (4G/3G/2G/EDGE or WIFI) to share your location and send an SOS signal to your operator or selected recipients.
You can use two tracking modes in the application. Private mode is the best compromise between power consumption and your security, as your location is approximate and hidden unless you are in danger. Safety mode shares your location in real time and is the best choice for team coordination and movement tracking.
You can also use GINA GO to collect data from the field. Generated reports with detailed information from the field are sorted into folders in the application in such a way that you have immediate access to them.
VEHICLE TRACKING
Real-time tracking
Theft protection
Identification of drivers
GEO – FENCING
TRACKING OF PERSONS
Real-time tracking
Private mode
SOS button
Two-way messaging
REAL TIME DATA COLLECTION
Offline data collection
3W support
Data analysis
SECURITY MANAGEMENT
Incident reporting
Warning system
Early warning system
SOP support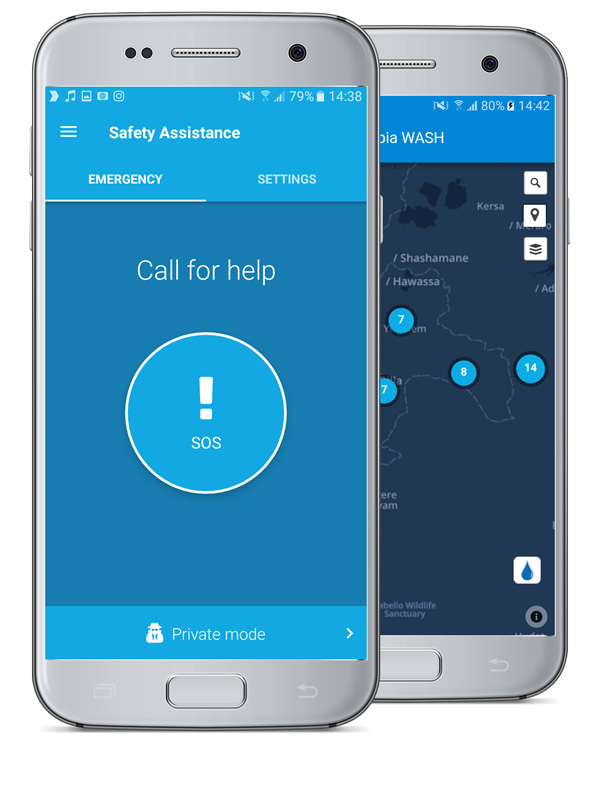 Are you interested in GINA GO?