Bambi Bucket
Bambi Bucket is a proven, integrated system that has been used in 110 countries around the world for more than 35 years.
It is light, strong and easily portable. This compatible water bag includes filling using a valve from the side, or by directly submerging the bag in a lake, river, sea and ocean. The operator can control the discharge water valve directly from the cockpit using electric control.
The capacity of fire extinguishers is from 270 l to 9780 liters of water. For more effective extinguishing, not only with water, it is possible to use different extinguishing foams to increase the effectiveness of the extinguishing agent.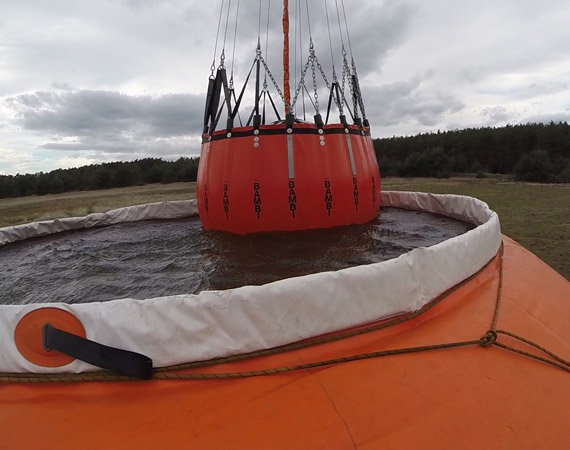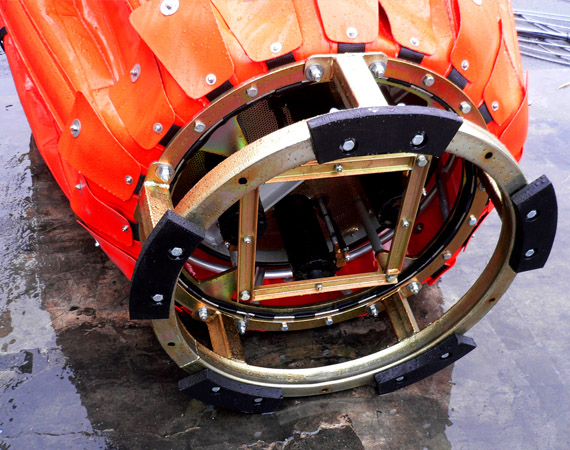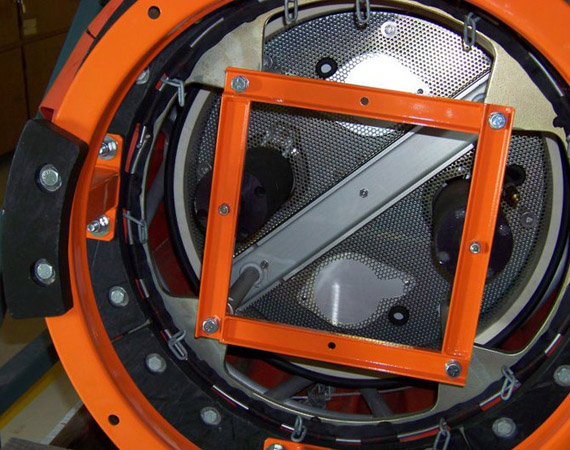 Bambi Torrentula
The Bambi Torrentula Bucket was first introduced in 1997 as an alternative to the single-dump udder valve on the original Bambi Bucket.
The Bambi Torrentula Bucket offers 4 different sizes ranging from 4000 L (1060 USG) to 9800 L (2590 USG).
The Bambi Torrentula Bucket is available with a 4-pump PowerFill, internal configuration.  This bottom-filling technology provides fill rates of 1,700 US gallons per minute.  Kits are available to add the PowerFill Torrentula system to your Bambi Torrentula Bucket.
Bambi MAX
Bambi MAX is made of light material, low tension pull, fast operating opening valve, which has a high increased value when the need to release a large amount of water.
Bambi MAX is a reliable partner for extinguishing forest stands. The capacity of fire extinguisher bags is from 680 l to 9800 liters of water.
Accessories for fire extinguisher bags Bambi Bucket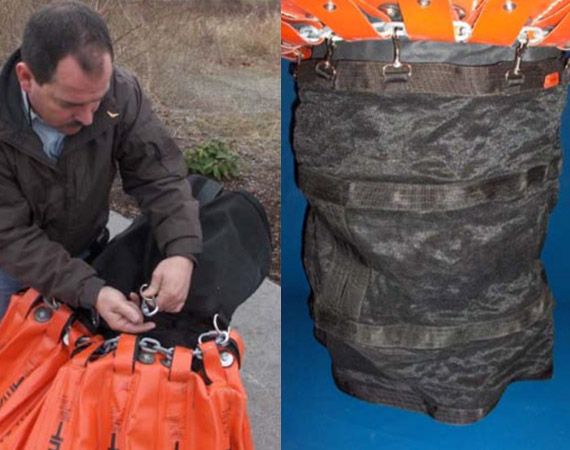 Stock for directing the extinguishing current.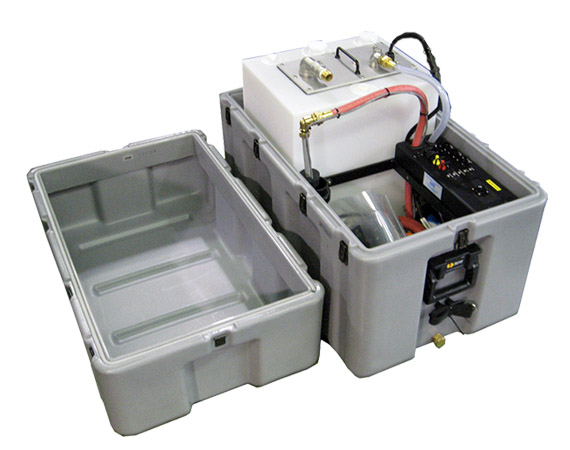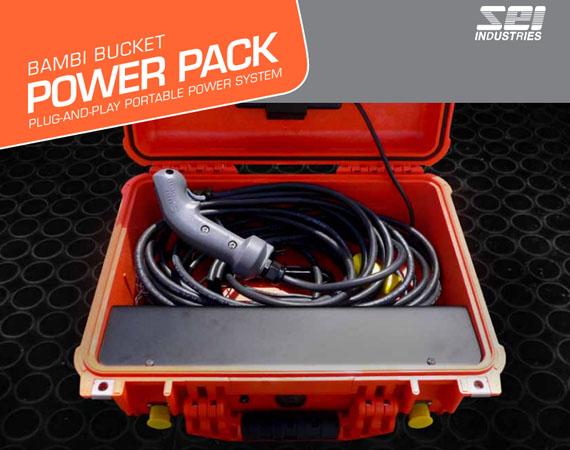 Portable charging source.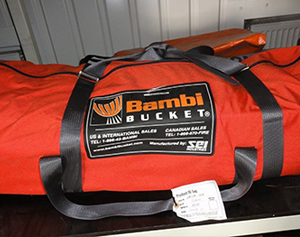 Protective cover for Bambi Bucket.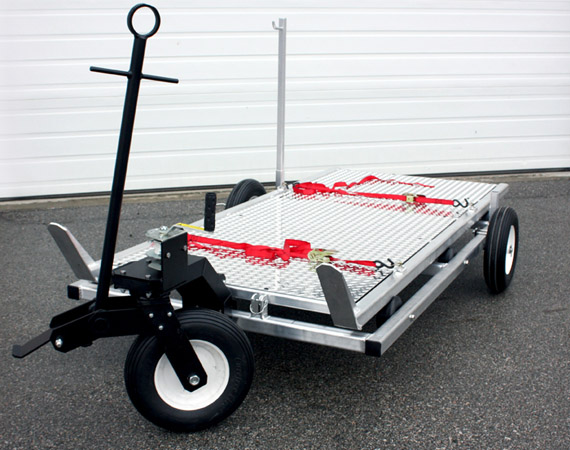 Mobile cart for transport and handling.
Otto bag for transporting water in hard-to-reach terrain.