Rosenbauer
PANTHER
Perfect in every situation.
Driving performance at the highest level.
Excellent driving dynamics. Innovative design.
Maximum performance, safety and functionality. The Rosenbauer PANTHER is already in its fourth generation – one of the most successful, versatile and efficient firefighting vehicles at airports. You can find it in more than 100 countries, where rescuers rely on the high performance of the entire range of PANTHER vehicles (4×4, 6×6, 6×6 and 8×8) in various operations.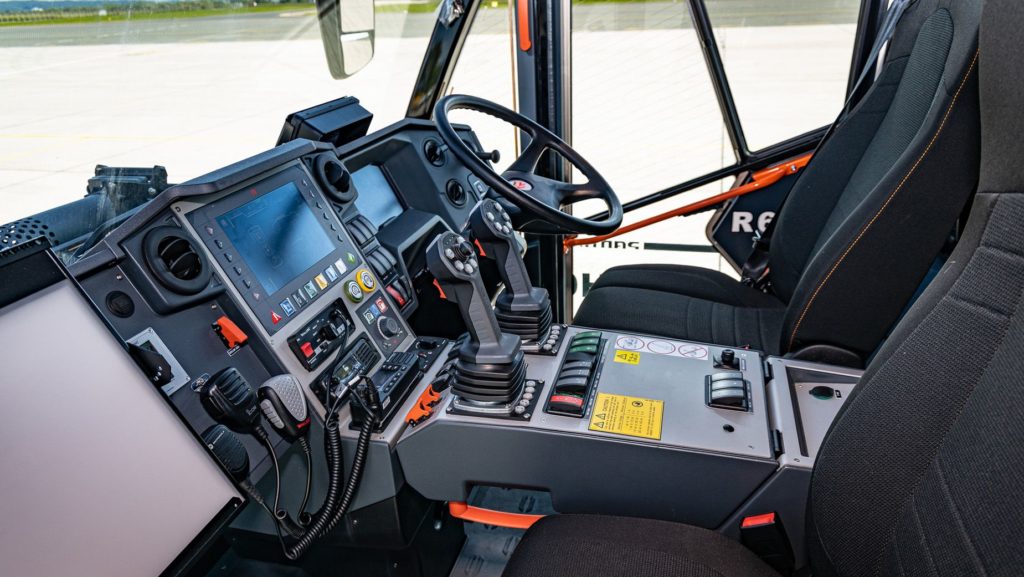 Award-winning design
The specially developed cabin is certified according to ECE R29-3, optimized according to FEM and crash tested. It offers excellent views in all directions. The ergonomic cockpit also includes innovative noise reduction as well as the level of shocks in the field.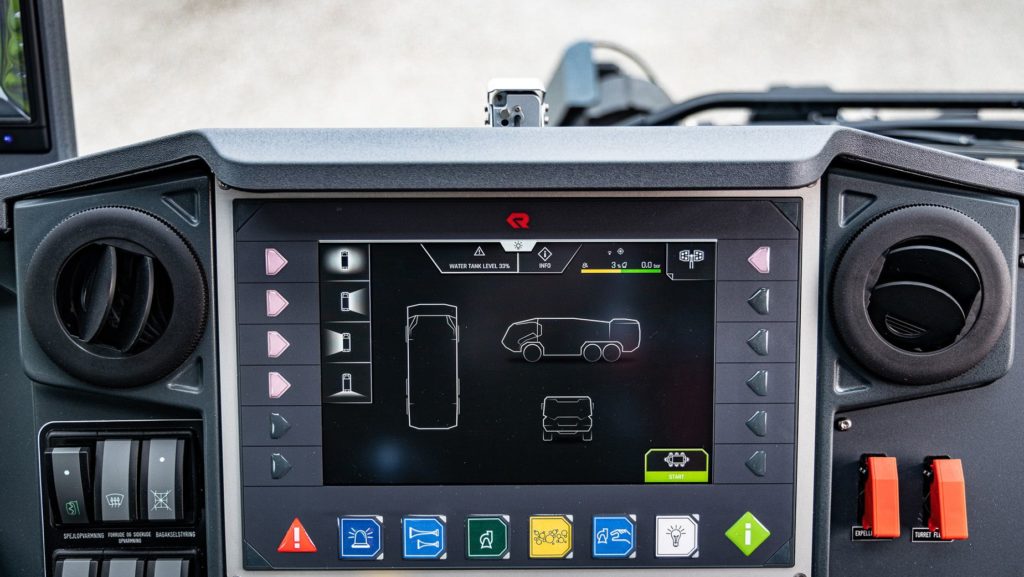 Functionality
The RBC LCS operating system enables intuitive control of installed devices and integrated systems. All functions are user-friendly and color-coded, making it easy to record operating conditions.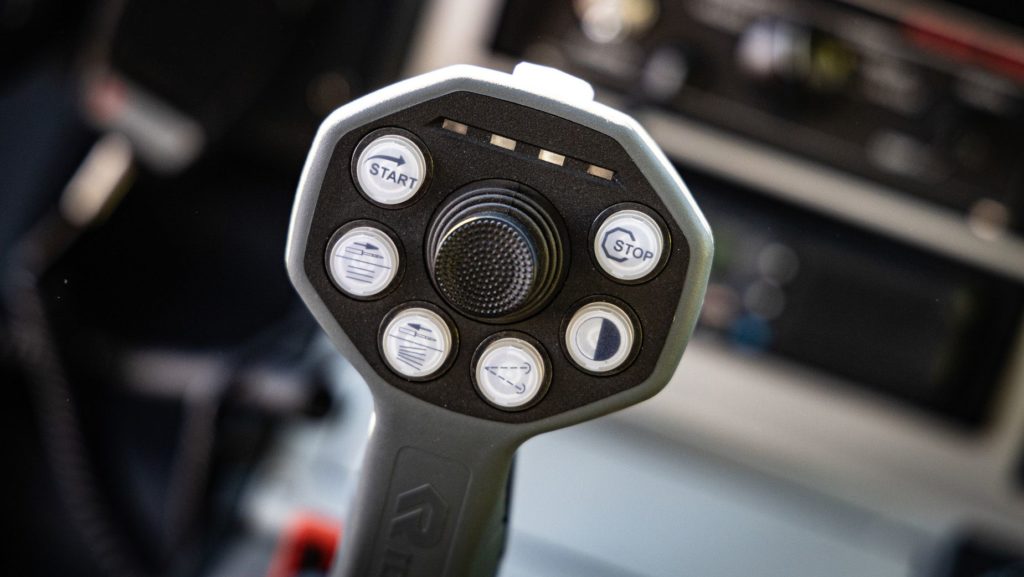 Simple ergonomic operation
The control joystick is equipped with backlit buttons and an indicator, which makes it easier to control the water cannon. Control elements inform about the state of the extinguishing element and its flow. A capacitive sensor prevents the STINGER HRET fire extinguisher from being accidentally started.
Perfectly safe
The vehicle is equipped with LED daytime running lights, ambient LED lighting and an external fuel gauge, so it is highly visible in all conditions – in bad weather, day and night.
Maximum stability
A frame with maximum torsional rigidity and a system of individually sprung solid axles ensure uniform ground clearance, as well as an even distribution of axle loads and wheel pressure. Thanks to the low center of gravity, there is no risk of overturning during more complex maneuvers.
Electronic stability control
Electronic Stability Control (ESC) provides additional safety during complex driving maneuvers. Depending on the driving situation, it can stabilize the vehicle or counteract understeer with targeted braking.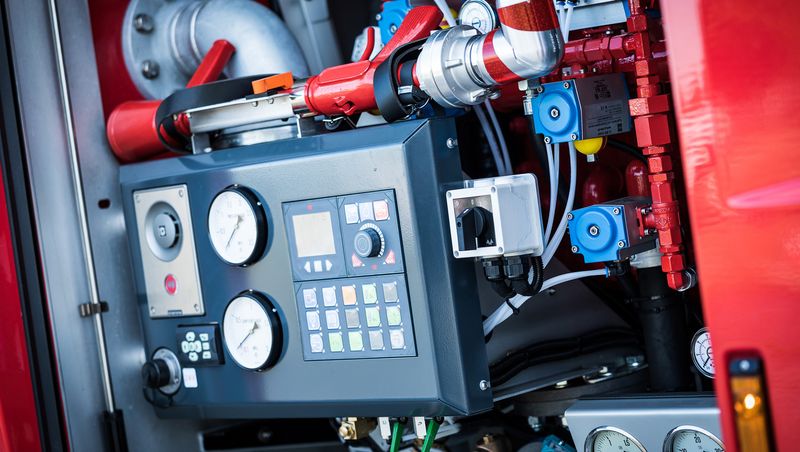 Effective extinguishing system
The selection of pumps (N65, N80 to N110) with output from 6,500 l/min to 10,000 l/min is designed based on requirements from real interventions. Both manual and electronically controlled versions of foam dispensing systems are available.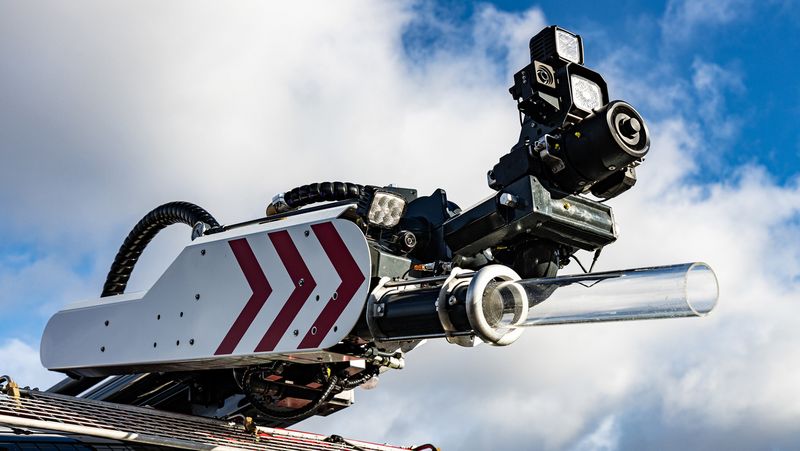 Integrated crew cabin
All water monitors are optionally available with ChemCore or CAFS and form a coordinated system with pumps and foam dosing system. In the PANTHER 6×6 and 8×8 models, a Rosenbauer STINGER (retractable high-range turret) can be installed instead of a roof tower.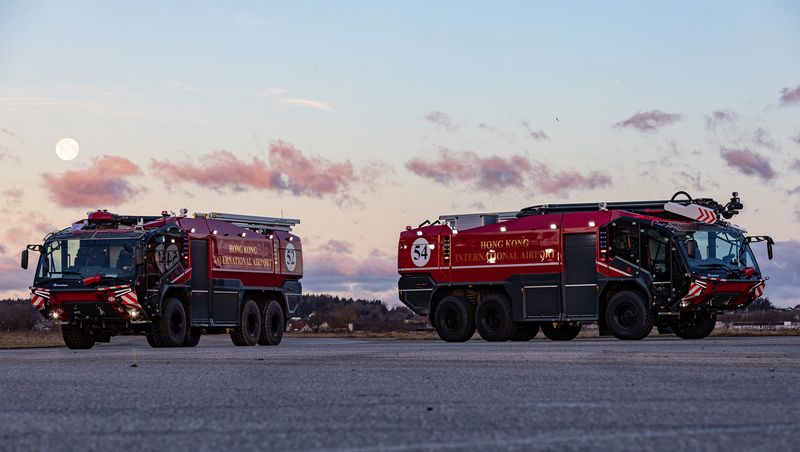 The right drive system
PANTHER is available in different versions adapted to specific areas of use. All chassis have permanent all-wheel drive. In addition, a wide range of engines allows the PANTHER to meet current emissions regulations for engine outputs from 700 to 1,450 hp. The 6×6 version accelerates from 0 to 80 km/h in 28 seconds.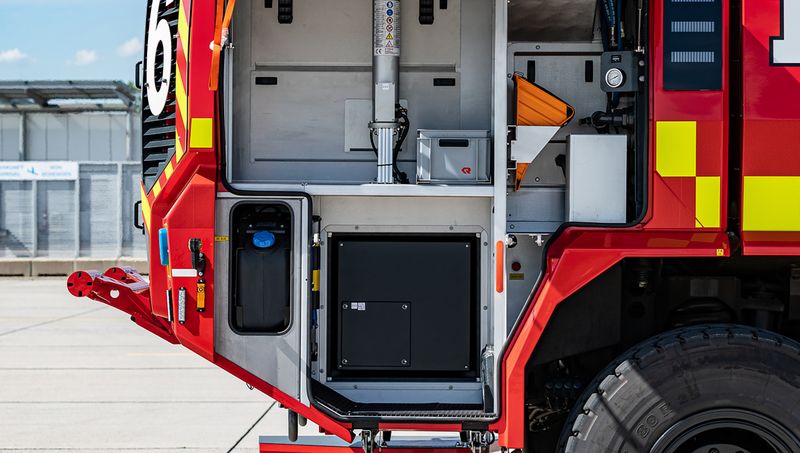 Additional space for equipment
The optimized space for equipment in the rear compartment offers space up to the lower edge of the bodywork, the innovative opening concept enables quick handling and the large maintenance openings facilitate access.
Designed for high performance
Are you interested in PANTHER Truck?