Rosenbauer
Aerial Ladder
L32A-XS FLAT For those moments when you need top performance from the bottom up.
Grounded structure. High value.
The L32A-XS Flat Articulated Aerial Ladder with a working height of 32m features an impressively low overall height of just 3m, making it 300mm shorter than conventional vehicles manufactured to EN 14043.
This can be critical as access routes leading to an emergency location often take you through tunnels, gates or passageways with heights lower than required by modern building codes. The pneumatic suspension allows the vehicle to go below the 3-meter mark, if necessary, and to pass even lower passages at a walking pace.
Aerial ladders designed for smaller ground clearances are also the perfect solution when standard vehicles cannot be placed at fire stations for structural reasons.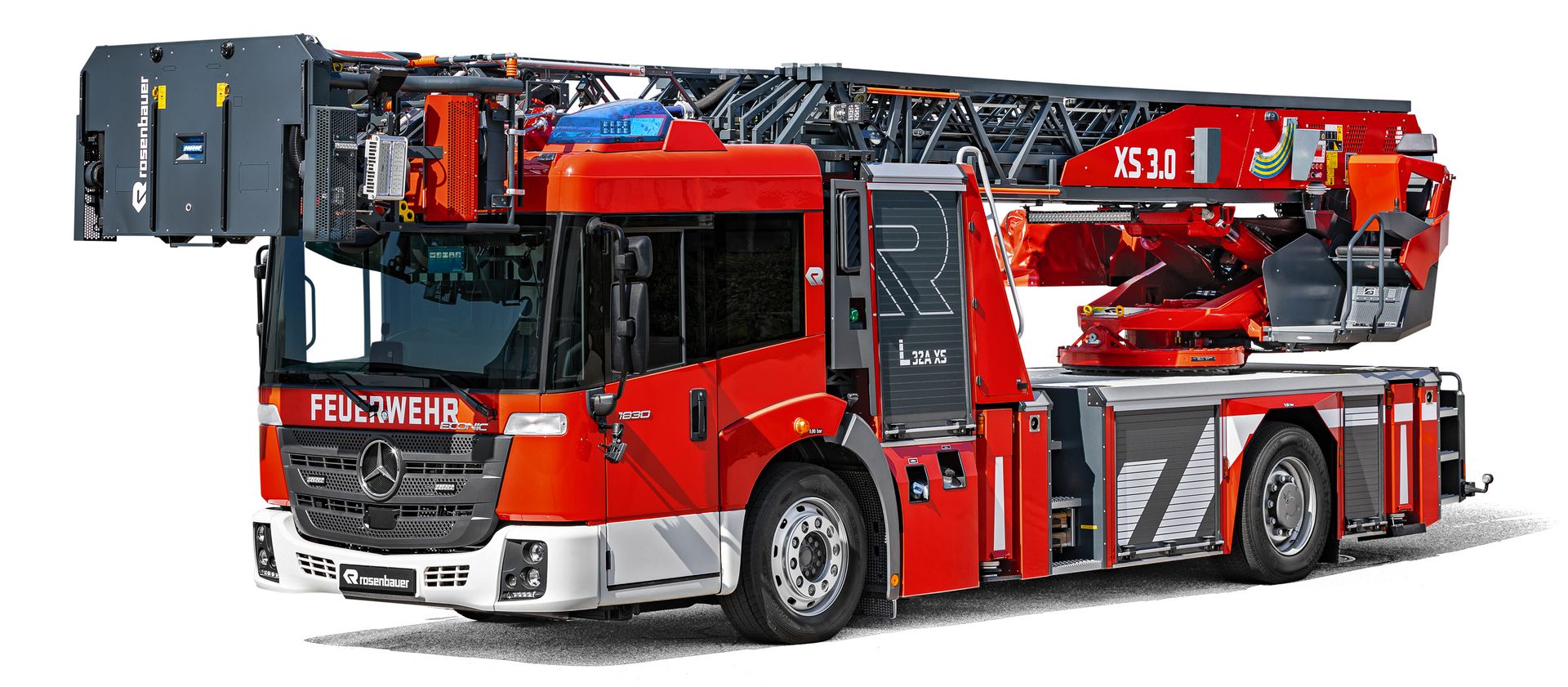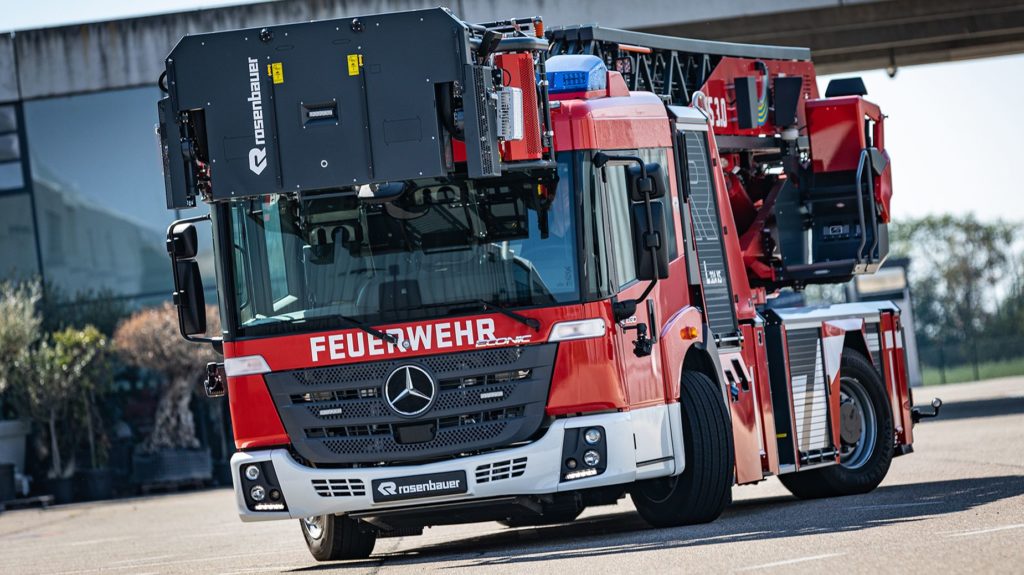 Strong base
The basis of the aerial ladder is an almost serial Mercedes Benz 1830 LL Econic chassis with a power of 220 kW (299 hp) and a Euro VI engine. This means that the chassis can be serviced by any Mercedes Benz service partner.
Cabin for the crew
The cabin is raised by 170 mm and has been certified in accordance with ECE29, which allows a crew of 1+2 or 1+3. Two seats can optionally be equipped with PA bearings.
Made for precise maneuvers
The auxiliary steering system of the rear axle with full traction tires enables an even smaller turning radius, which results in significantly better maneuverability, for example in historic city centers.
Perfectly set
The optimized, reduced front axle was developed according to OEM requirements. This ensures maximum reliability in the tightest spaces.
Unassuming
With a maximum superstructure height of 3 meters, the ladder is perfectly suited for low passages such as historic vaults.
Safe exits with the SAFESTEP system
SAFESTEP ensures safe access to the platform and ladder set using the lighting system on the stairs.
Designed for high performance
Total height only 3 meters, maximum width only 2.4 meters. Thanks to these dimensions, the Aerial Ladder is the perfect vehicle for narrow spaces. Despite the stable chassis and aluminum body, the vehicle does not exceed the maximum permitted weight of 16t, including cargo, required by the EN standard.
Are you interested in Rosenbauer Aerial Ladder?